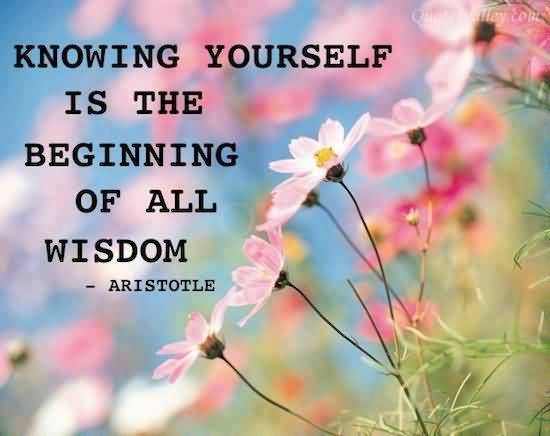 Have You Got What It Takes
Know Yourself
Knowing yourself will help you to make correct choices concerning the business venture you go into and your future. Self-evaluation, knowing your strengths and weaknesses, and identifying your needs, personality type and values will help you to see yourself as the character you really are and to project yourself as the person you want to be and help you to be successful.
Life is constantly changing and so you will need to adjust and change. In order to achieve your aims, set short-term targets to be realistic and to mark your achievement. You will need to evaluate your performance on a regular basis if you really want to know yourself, and be successful.
It is vital if you are going to operate a successful business that you first know yourself. When you are able to evaluate yourself and know your strengths and weaknesses, you will be able to identify your needs and discern strengths and weaknesses in your colleagues. There are certain key areas:
Identify
What is your character type
Where do your strengths and weaknesses lie
What are your values
What are your aims
These will help you to know yourself and plan the future.
Strengths and Weaknesses
What type of person are you? Are you:
Self-motivating
Honest
Smart
Willing
Ambitions
Hard-working
Self-confident
Strong
Caring
Enthusiastic
Friendly
Self-reliant
Patient
Sympathetic
Energetic
Competent
Character Type
What do you like doing?
Do you enjoy:                                      using your imagination
♡
creating new ideas
♡
forward planning
♡
trusting in a chance idea
If so, you are: CREATIVE
.
Do you enjoy:                                         tackling problems
♡
analysing situations
♡
implementing solutions
♡
accuracy when working
If so, you are: A THINKER/PLANNER
.
Are you good at:                                    listening to people
♡
helping individuals to understand their worth
♡
assessing moods and feelings
If so, you are: A GOOD SOCIAL INTERACTOR
.
Are you good at:                                    meeting deadlines
♡
being well organised
♡
completing routine work
♡
being single-minded
If so, you are: A GOOD ORGANISER
.
Fortunately, as we are all individuals we do not fit into one 'box-type'. We often find we have more than one major quality. This is when a knowledge of our own values can assist us.
Values
Analysing your values and adding them to your natural strengths and aptitudes helps you to begin a happy and successful career being in business for yourself. Once you have decided your own goals, you can aim for them.
Do you value: a secure working environment?
If so, don't think about leaving the position you currently have. Instead, set-up and run your business part-time and keep your current full-time position along with the income derived from that.
Do you value: freedom and flexibility?
If so, think about developing a business that moves around a bit. For example, set up a party-plan style business that always has you going to different venues and working at different times each week. This will give you the variety that will keep you happy and the constant chance to meet lots of new people.
Do you value: achievement?
If so you must set your aims at short-term goals, and you must work in a situation where your achievement is recognised and rewarded. Perhaps after setting up your business you could enter into the Small Business Achievements awards, or enter the Rotary awards that are held for small businesses.
Do you value: financial success?
If you aim to achieve a good income, you must be prepared to work towards having a full time business. You will need to develop many skills and become competent at a variety of tasks. Determination will get you there over a period of time.
Do you value: leading others and getting the best out of them?
If you want to be a leader who motivates others to do their best – to create a highly successful that grows and expands quite rapidly – you should look at developing a business that is not confined to the one premises that will give you plenty of experience and opportunities to succeed.
Do you value: people?
Working closely with colleagues and having time to talk to clients can make your working life a pleasure. Good communication skills and a friendly working environment are sometimes lost in the busy, non-stop pressure of a high-powered business. You must decided on the right business environment to provide the opportunity to mix with others.
Aims
Once you have identified your aptitudes and values, you are able to identify your aims and set goals.
Short-term targets are best if you are to be successful. Your aims will also be governed by the type of image you intend to project.

Will you be a confident, smart, knowledgeable, reliable optimist?

Will you build your reputation on your skills and personal qualities? What will you do?
Questions and Exercises: Self Assessment and Activities
Find a journal and write the answers to these questions below.
a) What type of person are you?  List your personal qualities.
Identify your character type (s)
Are you an organiser or a thinker?
Are you a social interactor?
b) Make a list of your strengths and weaknesses.
What are your values?
Is security important to you?
Do you value freedom and flexibility?
Is financial success important to you?
Do you value power and leadership?
Is achievement important to you?
Do you value people?
Place these in order of importance to you.
How will you decide on your aims?
Why is it important to Know Yourself?
When you have completed these questions you will have successfully made your first evaluation.
List the transferable skills that you have that could be used in your own business.
Identify your personal weaknesses and strengths, the give examples on how you would cope with them in your own business.
Being "Professional" – what does it mean to you?
What would you look for in someone else to complement your own skills and talents and help in areas that you don't have strengths or skills?
This is the end of this article on Knowing Yourself.  It is recommended that you sit down and work out the answers to these questions before deciding which business would be best for you to go into.  Thanks for reading!
[0,0]
Free From the Gilded Cage is the education arm of the Loving Heart Foundation Australia where we teach the basics of self-employment, how to save money wherever you can, and basic budgeting skills. This is so that women can learn the skills needed to manage their own lives without feeling trapped in a relationship with a man who is beating them up. With these skills they can easily leave him.
Update: The first novel in our series of seven written to raise funds for those whom we assist is now published. It is the courageous story of a young teen growing up in a home filled with domestic violence, and how she manoeuvres her way through such a difficult situation. Click here if you'd like to know more about this novel.
Click here if you'd like to be taken to the site where you can purchase this novel.