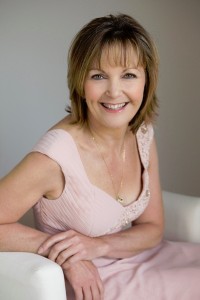 Party Plan – Beauty Services, Belly Dancing and Glamour Parties
Offering your services can work in a party environment too. If you are qualified at massage, facials, manicures and pedicures, personal styling, hairstyling etc, why not offer a mini version of your regular service? 15 minute massages or pedicures for 6 ladies at a discounted price, instead of your regular one hour session might possibly provide you with some new clients in your home based business.
You could perhaps hold massage parties where you give mini-massages AND people can purchase the organic, locally made massage oils that you use at the party.
Perhaps you offer a service like Fitness or Yoga instruction, or art, music or dance lessons. Why not offer a group session at someone's home? Perhaps a modified version of your regular service to give people a taste of what you offer, and then sign them up for more group or one-on-one sessions.
Services like photography work too. Think of how to do a mini-session focused around a theme or event, or perhaps combine makeup and photography and do Glamour Parties, where you take Glamour shots which the ladies can order from the party. You then go away and develop the photographs and present them nicely upon returning them to the Hostess. The possibilities are endless!
Even better is to find a way to do both! For example, run jewellery parties where people can purchase hand made items from you OR a party where you bring the supplies and teach everyone how to make the jewellery, or cards, or scrapbooks, or quilts, or candles. Or even soaps!!
There are so many things that you can sell via party plan. I'll think of some more ideas and come back later with them.