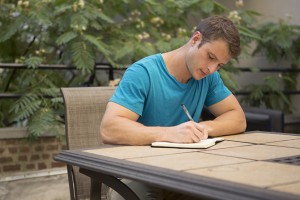 Selling Your Home Privately: Realistic Marketing Goals
Once you are ready to market your own home, invest a couple of hours into writing up a timeline of goals and activities to advance your sale. Similar to a bridal planning schedule, this timeline will ensure you have all those necessary tasks completed on time, within budget and with a minimum of stress. Marketing your own home is usually a huge learning curve for those wanting to save money by cutting out the middleman – so it is essential to plan carefully to avoid frustration, disappointment or costly mistakes. Leave nothing to the last minute and arm yourself with clear communication tools (see sections to come) to ensure there are no deal-breaking misunderstandings or expensive surprises.
Your timeline should be like an iceberg, with 90% of its mass not visible to others. Prospective purchasers will recognise only 10% of your efforts but it is the 90% of planning and preparation that will help sell your property faster, with less hassles and at a price that leaves both vendor and purchaser feeling they made a good deal.
Use the articles in the month of June as a guide to selling your home to establish your marketing timeline, setting short term and longer term goals to marketing decisions and key events along the way. For example, the key event "launch online marketing" will take place after the marketing decision "sell my own home" and "have website built". The short term goal of "have flyers and promotional literature printed" will be followed by the longer-term goal "write promotional materials". An Excel spreadsheet or Outlook calendar will help set priorities for your timeline, if you know how to use them. If you prefer the old fashioned way, you can simply write up an estimated timeline in your diary like we all did before the invention of the computer. 
Brochures and Flyers
Simple brochures and flyers are a fantastic way to market your home. Statistics show that the large majority of people move within a distance of 10km from their current residence. This means that posting flyers on community notice boards in shopping centres and supermarkets, as well as distributing flyers to mailboxes in your surrounding area, are both proven techniques of attracting interested buyers. Both your brochure and your flyers should include links to your own home's website, where interested buyers can obtain the full details of your property and arrange to make contact with you.
Do not be lured into thinking that all you have to do is list your property for sale online and dozens of buyers will be pounding on your door wanting to have a look inside. While that may happen to a lucky few, smart sellers know that need a combination of simple and proven marketing techniques such as front yard signs, flyers and brochures to supplement their website and attract the right kind of buyer.
Remember, selling your property yourself is easy, but you have to use a mixture of marketing approaches to make buyers aware your property is available.
Read more in the next article…….