Preparing
That first impression is the key to successful property marketing. Stand across the street and view your house as if seeing it for the first time… then get to work to make sure the next person to see it for the first time will like what they see. Ask a friend to give you their first impressions of your property, inside and out – then invest time, effort and value-adding money into creating a positive impact.
Most buyers decide within the first minute whether or not the property is for them, so make every point a selling point by ensuring your house meets the 3 C's of selling;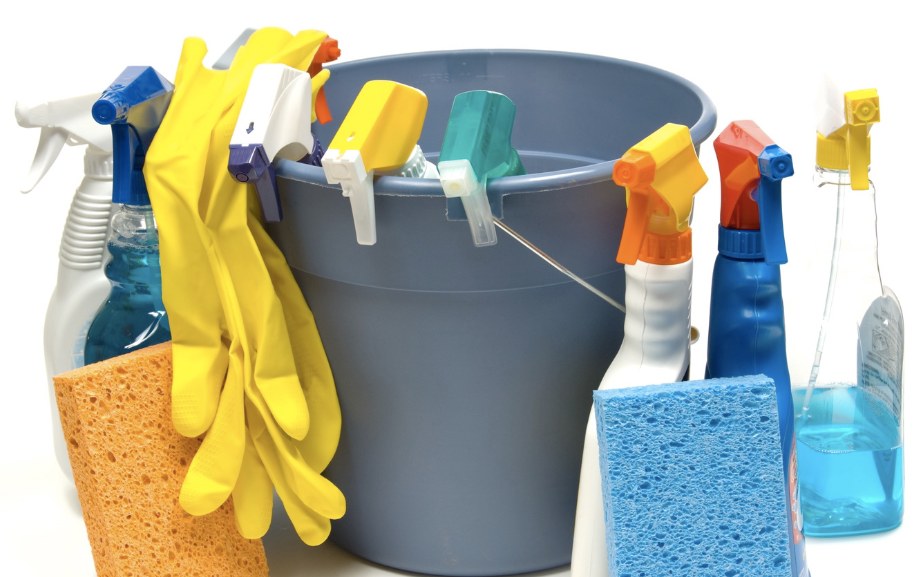 Clean the house thoroughly inside and out, making sure the skirting boards, doors, window treatments, brickwork, exhaust fans, paths, carpets, tiles, walls and windows all send out the message "This property is a clean winner". If necessary, paint inside dingy cupboards so they look larger and fresher. Replace that discolored exhaust fan; de-grime the garage floor; put new cushions on the couch if the current ones look like the dog slept there. Eliminate any odours, and that includes banishing the family pet during inspection times. If it's chipped, paint it or replace it; if it's broken, fix it or throw it out!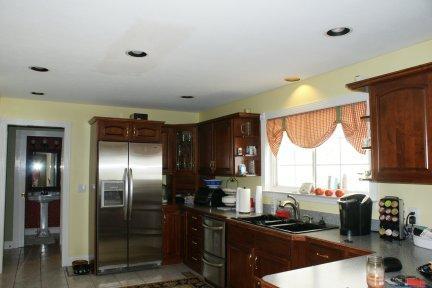 Clutter-free starts in the garden. Get rid of the jungle and show off your house and neatly mown lawn to the street view. Cut back, weed out, trim or ditch all the visual clutter both inside and outside your home. Clean out the shed/garage and throw out anything you haven't used for a year. Give the op shop the benefit of your overflow and go for a streamlined, neat display inside every room and cupboard. Throw out, give away, store off-site or have a garage sale of excess furniture, tools, clothing and household collectables to fund your new-look, clutter-free appeal to prospective buyers.
Classy adds value to any style of house and helps seal the deal by creating an instant appeal to people's five senses. Classy looks superb – clean, neat, beautifully arranged, with nothing to spoil the affect. Classy smells good (no unpleasant odours, perhaps a little air freshener, some fresh flowers, maybe the appealing smell of coffee brewing). Classy sounds pleasant (no dripping taps, no hum of appliances, no squeaky doors – just the gentle sound of soft instrumental music or a faint wind chime in the garden). Classy feels right (clean to the touch, soft to the fingertips, responsive as prospective buyers test-touch the door-bell, doors, knobs and switches during inspection). And classy is the taste of success for both buyer and vendor, the reward of careful preparation.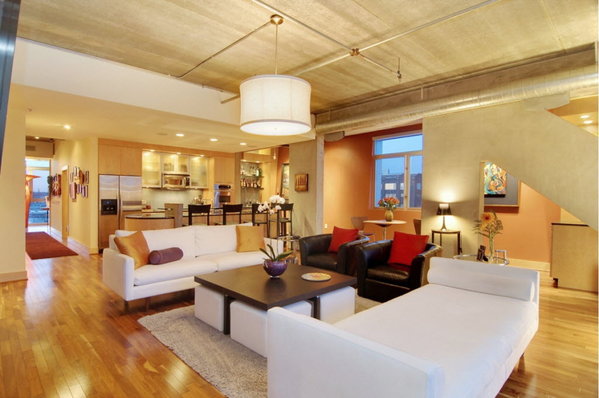 There is truth in the saying: you only get one chance to make a good first impression. Likewise, you also only get one chance to make a good last impression. Thus, it is vitally important that prospective buyers leave with both a good first and last impression of your property.
You can create even more positive impressions of your property through:
ensuring all basic maintenance and repairs have been done
giving the house a good cleaning, both inside and out
having a yard sale to get rid of unwanted items and clothes/toys that children have grown out of
tossing out all rubbish and items that you are not likely to be taking to your new home
removing anything that makes the property look cluttered
cleaning carpets, tiles, drapes and curtains
sprucing up your garden, keeping the lawn mowed neatly and the trees trimmed
fertilise the lawn, bushes and garden beds so that they bloom and glisten
adding some indoor plants or flowers
putting new doormats at all entrances (this also helps to keep entrance floors clean)
hiring a handyman to fix door handles, broken bathroom and kitchen tiles, window panes, loose paving stones, and anything else that makes the house look damaged or old
.
Here's a more detailed checklist for you to use:
.
Outside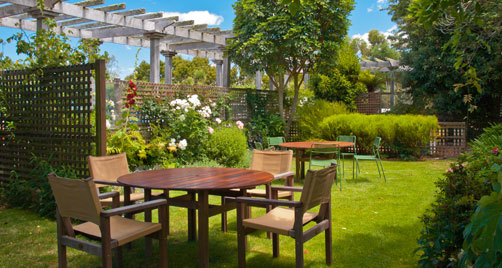 Clear away all clutter, rubbish, children's toys, garden hoses, etc. that may be visible when entering the property.
Trim shrubs, prune trees and remove weeds from garden beds. Plant blooming seasonal flowers. Fertilise everywhere.
Mow and fertilise the lawn and keep this neat and trim.
Clean and paint the outside of the house, garage, shed, cubbyhouse and any other structures on the property.
Clean and, if necessary, paint the front door, porch, steps and walkway to the house. Same goes for window ledges and framework.
Clean all pathways and driveways, remove any loose stones or pavers, and repair major cracks.
Make every window sparkle and shine. Replace any torn or missing flyscreens.
Replace any broken roof tiles or window shades.
Ensure all roof gutters and downpipes are cleared of leaves and working properly.
Ensure outside water taps are not leaking or dripping.
Repair fences and gates as needed, including oiling any squeaky hinges. Repaint the fence if needed.
Clean and tidy up the garage, car port area, and shed. Oil the garage door and put fresh batteries into any remote control devices.
Consider repainting or replacing the letterbox if it looks old or damaged.
Clean and fix all outside patio furniture, children's play equipment (i.e. trampolines, cubby houses, sand pits).
Clean or store barbeque.
Empty and clean all rubbish bins to eliminate bad odours.
Fix the doorbell if it does not work properly.
Put out new doormats and potted plants or flowers at all entrances.
.
Inside
Clear all clutter, room by room, on tables, countertops, desks, bookcases and on the floor. Clear any rubbish bins and line with plastic grocery bags. Put away clothes, shoes, books, toys, etc. and toss out any newspaper stacks.
Replace any light globes that are out.
Set clocks to the correct time, including clocks on oven and microwave.
Ensure all taps work properly and do not drip.
Ensure all toilets flush and do not run on when refilling.
Clean out all storage areas. Put aside any unwanted items for yard sale and/or charity bin. Organise and arrange cupboards, closets and wardrobes to look spacious and tidy.
Pay extra attention to the kitchen. Ensure bench tops, stove area, and all appliances are spotless. Remove, or at least make tidy, all small appliances that you use daily (kettle, toaster, blender, rice cooker, etc.). The kitchen should be as clutter free as possible, with windows and floors sparkling.
Steam clean carpets, drapes, curtains and blinds, preferably by a professional. Ensure all carpet stains are removed.
Ensure all bathrooms are given a good scrubbing, including bath tubs and shower areas, to remove dirt, grime and mold.
Polish wooden floors, preferably by a professional.
Repaint or touch-up any walls or areas that have scratches or other marks. A fresh coat of paint will make any room look newer and more attractive.
Also consider repainting any rooms that are garish or loud in colour (particularly the rooms of teenagers) and those that are decorated for toddlers in neutral colours. This will widen the audience for your home.
Remove and store any excess or little used furniture, in order to create a more spacious look and feel.
Clean all household appliances, especially those that will remain in the house after the sale. Also, locate owner's manuals and warranty cards for appliances that will come with the house, as well as for other equipment such as water tanks, pumps, gas fireplaces and garage opening systems.
Throughout the house clean all surfaces, including walls, doors and woodwork for dirt, smudges, and fingerprints.
Double check all doors to make sure they close properly, the doorknobs are tight and the hinges do not squeak. Repair as necessary.
Ensure the house smells fresh and clean. Keep air fresheners in stock and supplied. If possible, move pets outside or, at a minimum, move their food bowls and food outside. Once the house is clean ask any smokers to do so only outside.
.
De-Clutter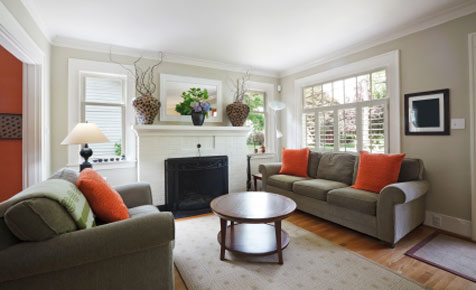 Even though de-cluttering is one of the easiest and quickest ways to improve the appearance of your home, one of the hardest things for home sellers to do is de-clutter.
Garage and yard sales are amongst the easiest ways to do to clear the things one has accumulated over time. This also has the added advantage of putting a little extra cash in your pocket. It also means you move less things into your new home.
There are other ways to de-clutter a house. For instance, remove little used furniture and place these in short-term storage. This will make rooms appear larger, something many buyers are looking for in new homes.
Kitchens are a particularly good place to de-clutter. Pantries and cupboards are often stocked with infrequently used items. Countertops get cluttered with numerous appliances and gadgets. Cook books are often piled in the corner or stacked on a bench top. All of these can make a kitchen look crowded and less spacious, a definite turn-off to many buyers.
.
Read more in the next article……