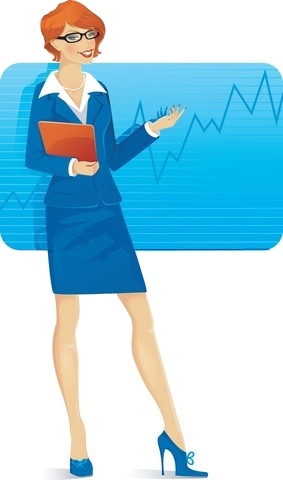 Why Become Self Employed
Women who are in situations of domestic violence are often forced to stay there because they feel that they have no other choice. Sometimes this is because their partner or husband has been so degrading to them that they no longer believe in themselves, and other times it's because they aren't making an income for themselves and so they simply cannot escape. So Why Become Self Employed?
It's a Way to Escape Your Abuser
If you feel that you have no other choice but to stay in an abusive relationship due to not being able to find the money to leave, then I'd really like to help you.  I am going to give as many hints on what to do to empower yourself as I can, with the first hint being to start working for yourself.  Yes, in a way it's a lot more difficult, however, in many ways it's also a lot better to work for yourself which, as we go along, you'll discover the reasons why.
The main reasons for you to start to work for yourself if you are a woman who is involved in a violent relationship and you currently don't earn money through employment or contracting,  is to build up enough money to leave.
It's More Empowering
The other reasons are that if you have the drive to work for yourself, it's actually far more empowering than working for a boss. You decide when, where, how and how much.  Nobody tells you what to do, apart from doing your best to serve those who purchase your product or service.
Working for yourself challenges you to grow in so many ways that I couldn't possibly name them all here.  But I can promise you this: the strength and confidence you will gain from running your own business will give you the strength and confidence (and money) to leave the man you're with and take your children to safety.
Heightened Awareness
There is no doubt that you will have developed a heightened level of awareness due to constantly being on the lookout for the next slap to your face or punch to your arm… or whatever worse punishments you are made to suffer. This heightened level of awareness is going to come in very handy when dealing with your clients when you work for yourself. Why? Because you'll get a sense about who you know will pay and who won't.  Use what you've unwittingly developed to your advantage….. there's always a plus side to any situation, no matter how bad it is.
Turn Your Hobby Into A Business
Having been self employed since I was nineteen and having run several business by the time I was in my mid thirties, I then became a teacher at the community colleges for two years about twelve years ago, where I taught workshops for women to go into business for themselves.  I wrote all the training manuals myself, and I was not pitching for my students to become a part of any business that I was operating or involved in myself. I was teaching stand-alone business concepts at my workshops. Here is the introduction that was inside of each of my manuals:
Learn to Own/Operate Your Own Business
Have you been retrenched? Are you looking for work? 
Or are you moving into the senior age range and nobody will employ you, but you are still quite capable and willing to apply your skills?  Are you aware that there is great money to be made running your own business?  Learn how you too can do it!
 Why pay thousands of dollars to buy somebody else's business when you can learn how to get started in business for yourself, AND attract plenty of customers?
As soon as you begin to apply these principles you will start to earn money. Plus, you will save yourself from the heartache of borrowing to buy a business and then not coping with either the new business or the repayments for the loan, therefore it fails. Or, using all your savings only to find that what you purchased isn't what you were told it would be.
 Make this work for you! Begin by working part-time on your own business while keeping your current employment. Grow your business until it's producing an income that can fully support you within twelve to eighteen months.
I have built five businesses from the ground up over the last eighteen years. Now I am at the point now where I want to teach others how to set up on your own. There are years of experience now contained in this workshop and manual. You can tap into a vast range of knowledge and short-cut your way to success!
 Stop placing your destiny in the hands of others.
Become self-employed and take back the control!
What You'll Learn Here
Now, here on this website I am going to give you an understanding of all the various different ways to run your own business. Yes, I will educate you on Multi-Level Marketing, however, I'm not promoting ANY particular company at all. What I will do is talk about the concept and the structure of MLM businesses, and then I'll leave it up to you to decide if MLM is for you. I made money by being involved in MLM, but now I am no longer involved in anything other than running my Foundation and consulting to people. Therefore I am writing from the perspective of what I learned, not what I'm trying to sell anyone. I'm writing as a teacher, not a saleswoman. You'll notice a difference because of that.
Other types of business I will also write about are:
* Party Plan Businesses
* Home Based Businesses
* Franchises (even though I'll be giving you the formula to start your own, not to buy a franchise)
* Skilled Home Based Businesses (where you work from home at your qualified profession)
Plus a range of other things.
I will present the Pros and Cons of many different ways to make money. I will also present you with some more radical ideas as well.  If you are open to these ideas you will gain alot of benefit from what you discover here.
So that's all for now. I will write again soon.  Thanks for reading….  🙂
[0,0]
Free From the Gilded Cage is the education arm of the Loving Heart Foundation Australia . We teach the basics of self-employment, how to save money wherever you can, and basic budgeting skills. This is so that women can learn the skills needed to manage their own lives. So that they don't feel trapped in a relationship with a man who is beating them up. With these skills they can easily leave him.
Update: The first novel in a series of seven has now been published. Written for teenagers who don't fit in, the story gives hope to those who aren't enjoying school. Those who don't want to go into a profession that school prepares most for. It is also the courageous account of a young teen growing up in a dysfunctional home filled with domestic violence. Read about how she manoeuvres her way through such a difficult situation.
Click here if you'd like to know more about this novel.
Click here if you'd like to be taken to the site where you can purchase this novel.