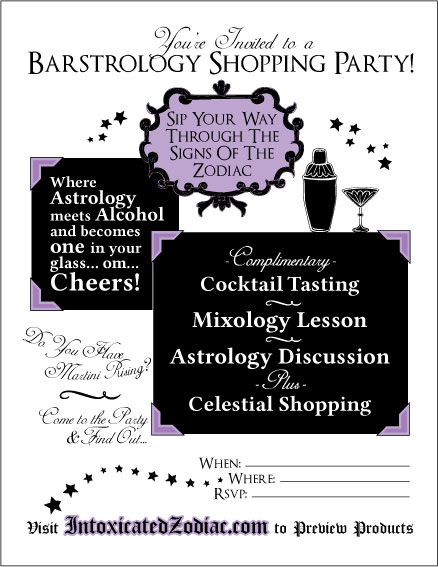 Party Plan – the Mechanics of the Business
In this article I am going to discuss how to actually go about running a Party-Plan business. I have already written other articles with suggestions on what to offer if you are running your own Party-Plan business, however, knowing what to sell and knowing how to go about selling it are two different things. But first, let's look at why you might choose to run a Party-Plan business over any other kind of business.
Running a Party Plan business is really quite simple. If you are a social person with lots of friends, you will love the Party Plan model of selling. The other day I was explaining to a friend of mine how she could set up her own Party Plan business, and this is how I explained it:
.
"You invite your friends to host a party for you, and they invite about six of their friends to come along to their individual party, and then your friend – known now as the Hostess – puts on a lunch or afternoon tea, or supper, and you set up your display of goods, and the women gathered choose to order from your range.
.
If you like the idea of running a Party Plan business, you can choose whatever you want to sell, then go to the wholesalers and buy a range of items to use in your display. After displaying your items at your friend's get-together, you take the orders from the ladies at the party, and then you go back to the wholesaler and buy the items (only as many as were ordered) and you take them back to the Hostess, who collects the payment and you make a profit. You give the Hostess a gift for hostessing the party and a discount on the things she wants to buy, and she's happy too."
.
This is how to get a Party Plan business up and running, by first of all asking your friends to help you get started. Once you are at the party, you can give incentives for those at the party to hold their own get-together and keep the momentum of your business going.  That's basically it! So here's why you would go with Party-Plan rather than anything else:
.
People who have decided to come along to a Party that the Hostess has invited them to will have an interest in what it is that's being sold, otherwise they would not have come. So they are qualified buyers (most of the time) already.
If what you make or sell is fascinating, practical, exquisite or unusual enough to make the Hostess and her friends go "Wow!", then they are likely to go out and tell others about what it is you were promoting and you're very likely to get work via referrals. Every woman who attends the party will tell others what she was doing on that particular day, so if you make your presentation such that the clients are interested and curious, but not pressured or harassed, then they are going to tell others about what they saw and experienced.
It is an additional way to market an existing product or service to generate more sales. Why limit yourself to your online presence or website, when you can add another method of selling and reaching new customers?
You can offer a service where you customise what it is you sell for each individual customer. People love to have something unique made only for them!
You could use this method as a way to sell items in your range of stock that haven't sold online if you want. This can be the way you offer discounts on the things you sell as a way to make people aware of what it is you do.
There isn't any need to have other consultants working within your business. You can do it on your own, with maybe a book-keeper to help you. However, if your business does grow you have the option to expand if you need to, but it's not something that you have to do.
Over the years I have been invited to many different Party Plan parties, and have seen all kinds of products and services (yes, services!) offered. I've been to Tupperware parties, to skincare and makeup parties, to fashion jewellery parties (and also to fine jewellery parties), to pottery parties, to art parties, to greeting card and stationary parties, to clothing parties, to linen parties and to pamper parties where the person doing the presentation did pedicures for us all. These are just some of the kinds of products and services you too can offer when you run your own Party Plan business. But aside from that, here is what you need to do to get your little business off the ground:
.
1. Make it easy for the Hostess: For your Hostess to arrange to have a party, you'll need to give her something to distribute to the people she would like to invite along. On that pamphlet or flier, you should include a range of prices along with what will be offered.  Your pamphlets/fliers need to make it simple for the Hostess to explain what the party is about and what to expect from it.
There is no need to get expensive catalogs printed. Instead, do as I did and have a photo album. If you are in good shape and you are selling Lingerie, you can model the items yourself for the photo albums. Now THAT'S  a great way to make your business unique. Not only do you display what it is you have to sell in a way that no-one else can imitate (because it's you in the photos), but it gets your face in front of people before you arrive to do the party. Have the details for your website along with your business logo on the first page of your photo album, and place a few business cards into the back of the album for people to take when they look through it.
You can also create an eVite, and send it to your Hostess so that she can email her potential party attendees. If you create a PDF eVite, you can put all the details of your website and contact details there. Or, help your hostess create a facebook page for her event…. just think laterally and you'll come up with lots of ways to help increase the numbers of people at your parties.
2. Make it worthwhile for the Hostess:  Give your Hostess a good incentive or discount for holding the party.  If you really want to make it worthwhile for her,  give her the stock that you no longer sell as part of your range of goods at cost price. That way you get your investment back out of the stock and she gets a massive discount as well. If you make the incentive worthwhile enough, then other people are going to want to book a party too, just to get the value of the discounted items that they'll receive. Be generous in what you offer and people will easily book another party with you.
Have your incentives based on the total sales, bonuses for attendance, bonuses for people booking parties, and more: special one-time offers that other customers don't receive. Remember that the way you word things can make a big difference too.  Let's say you were to give a half price item for booking a party, then a half price item for every party that is booked at the party by one of the guests, plus a discount on the total based on sales volume.  Well that way of wording things sounds like so much more than simply offering a percentage off the cost of the items that the Hostess wants to purchase based on sales volume. Be creative. Offer the Hostess something that is going to make them book a party each season.
3. Make it easy for the Guests to order: Don't bore or overwhelm people with a long talk about your products, items, or service, or a hundred and one examples and reasons why they should buy from you.  Discuss what you basically offer, let them know your prices and the ways that you can personalise your product or service for them, and then sit down and let them wander around looking at your items on display. Join in the relaxation and sit back, keeping an eye on your display and being available to answer questions, and let the guests come to you with their choices for orders and their questions, if any.
4. Make it worthwhile for the Guests: If you want bookings from the guests, you need to make it worthwhile for them to go to the trouble of holding a party.  If you only manage to get one booking per party, then your business stays at the same size and doesn't expand. However, book two parties at each party and your business starts to expand. It's very simple really, so make it worthwhile. Offer them something for free if they book right now, and when you do put their party into your diary, make it so that it's within three weeks of the one they're at now.  If you book things too far ahead people forget or lose motivation to organise their party.
5. Make it Fun! Ask yourself "Who is my ideal client? Who do I want to have in front of me when I am in that living room? What kind of night/afternoon will the attendees expect?" For many, a Party-plan party is not only a place to buy the things they are interested in, but it's a time to get away from husbands and children where the woman can let her hair down and have a few laughs, drink some wine and be amongst friends. Make sure they enjoy their time with you.
I asked my students when I was running my dancing school to help me start my Party-Plan business, and I approached the first party as a test run to see what I needed to do to make it work. By practicing in this way I learned almost everything I needed to know about what would be needed to make sure things ran smooth enough to do a successful presentation and party. From there, I was able to learn more at later parties I did, but I had the basics in place after doing my first "practice" party. So for you, ask a friend to host your first party and only invite people that will be supportive who know you. Then you can learn in a safe environment. You'll learn about timing, ordering, pricing, when to provide samples, and what is needed on your marketing materials.
After your first practice run, you can begin to seriously market your new business.
Get the word out about your new business and start getting some bookings.
Decide what you will bring to the party, what you will do, and what you will say at the party.
Work out what you will provide the Hostess ie. invites, email templates, PDF eVites, catalogues or photo albums etc
Plan your timing. Know how early you will need to be there before the presentation so that you can set up your display, and think about who you need to ask to help you set up and what they need to do.
Think about how you will take orders and payments for your products and/or bookings for your services.
Plan how you are going to deliver the items that were ordered at the party… ie. how long after the party do you want to deliver and collect payment?
Decide upon the type of incentive you will give to the Hostess as well as the incentive you will give to people who might want to book a party.
When you first commence your own Party Plan business, you'll have to spend time creating your marketing materials. You can go and sign up for another company just to get hold of their brochures if you like, and use those as a template for what you need to do in your own business. Plus, do things differently to them…. think laterally, and use your creativity, and you'll do well. 🙂