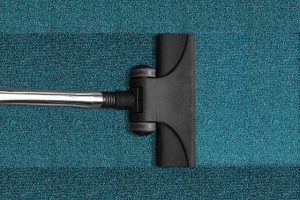 Vacate Cleaning
CHECKLIST OF JOBS FOR A VACATE CLEAN
Vacuum throughout, or sweep and mop
Clean the inside of cupboards and robes
Clean the oven if needed                                                      
Clean marks off walls
Clean the Bathroom, En-suite and Laundry                          
On request, Sweep and mop verandas
Dust the skirting, sills and door frames                              
Dust the light fittings and ceiling fans
On a Vacate Clean the fee for service includes products and equipment. Your client may require special products for some of the surfaces in their home, so check with them about this before arriving at the job.
The premises will have no furniture in it on a Vacate clean, which will make it very easy to clean. Always go around and look inside cupboards and drawers, wardrobes and closets and check to see if they need cleaning out. Then spend whatever time is necessary to clean the inside of these pieces of furniture and fixtures.
Always check the oven to see if it needs cleaning. Check instructions listed under 'Spring-Cleaning'. Sometimes walls will need cleaning as well due to marks and cigarette-smoke stains.  Always clean ALL skirting, windowsills, door moldings and door frames – no rotation of services on a Vacate Clean.
I strongly advise NEVER to accept a cheque for a Vacate clean, a Renovation clean or a Builders clean. Also, don't be beguiled by some posh, fancy, expensive home. Just because the client has money is no guarantee that they will pay you – there are some wealthy people out there who got their money from conning other people out of theirs (although, they aren't all like that). ALWAYS ASK FOR PROGRESS PAYMENTS IN CASH.
Remember to collect the payment from your client at the start of the booking. If your client says to you to 'start work, I am just going up to the bank to get your money for you' I would be VERY suspicious of their actions.  There is a high chance that you won't see them again, so I suggest that you say to them 'I'm sorry, it's my policy not to commence working on a Vacate Clean until I have been paid'.