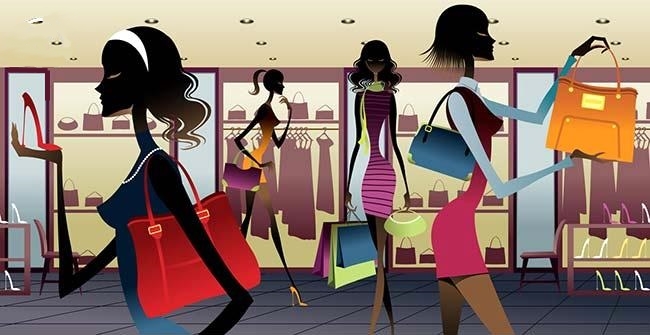 A Business in the Fashion Industry
Here I write about quite a number of ideas that you could use to start your own business in the fashion industry. I mostly write about businesses in physical locations, not Internet based businesses. I will write about those later. If clothes and accessories are your thing, then these ideas might prove useful, or might lead to your own ideas sprouting from these.
Try setting up a pre-loved clothing business. It doesn't have to be women's clothing and accessories only. You can specialise in wedding and evening attire for either women only or both men and women; men's clothing and accessories; children's clothing and accessories; and clothes and accessories that suit teenagers. Then within your shop you can add things to attract people to your business as well.
When setting up a shop of any kind (one in a building, not one on the internet), always take into consideration traffic flow. In order to get more customers through your doors one suggestion in to look for a venue that is close to the stairs at the entrance to a railway station. Then when people get on or off the train they must pass your shop on their way through. If you have space large enough you could set up a coffee stand and some tables and chairs at the front of the shop as well, and if this were to be the case you would do well to make sure that the items you sell appeal to both sexes. Items such as books appeal to both men and women, so you may like to sell second-hand books rather than clothes should an opportunity like this become available.
If you want to keep your overheads to a minimum at the start you can look at alternative ways to sell your stock besides opening a shop or setting up a market stall. You could try having weekend sales with end-of-run new stock sold from a church or community hall. If you were to do this you would need to firstly register a business name, get an ABN number, and then phone the various fashion wholesalers to find companies that would sell you the end-of-run stock that is new but perhaps no longer the latest in fashion. When purchasing the last of a run of clothes from a clothing manufacturer you might have to put up with only being able to purchase small sizes. However, this could be specified in your promotional material when marketing your sale so those women who are sized 14 and over don't get disappointed.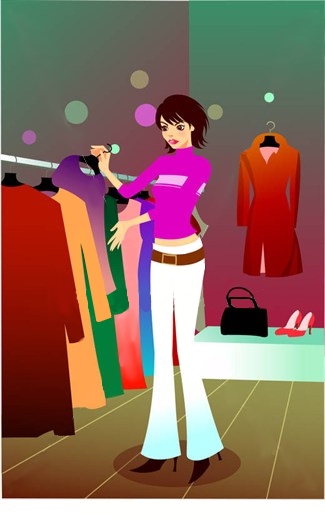 You should be able to purchase these items for less than the normal wholesale cost and when getting ready to sell them mark them at a discounted retail price in order that they sell quickly. As long as you have somewhere to store the goods you can gather together enough stock to fill a church or community hall for a weekend sale. This might mean paying out $10,000 or more to purchase enough stock, so be prepared to invest a large amount of money over a period of time prior to running the sale. I would caution you against running this sale during the school holidays or the end of the financial year, for obvious reasons.
Your next step would be to do five or six local letterbox drops all within a short space of each other to about 10,000 local homes, making sure an editorial is placed in your local paper telling people all the details ie: location, times, the advantages to the customer of being there etc. Also, place a small ad into the public notices section of your local paper to announce the weekend sale. You can also leave announcements on local group pages on social networking sites like Facebook. These announcements help your local internet readers to know of your sales.
On the first morning of the sale make sure that you have signs up on poles at intersections where people will see them whilst driving past – a box in the middle of the median strip usually attracts attention. If all possible circumstances are favourable, ie: right time of year, easy location to get to, plenty of parking, good prices etc, you should at least double your investment and make enough profit to cover what it has cost you to run. You may also have a few items left over for your next sale.
You may choose to run your business as a weekly garage sale. In doing this you could incorporate second-hand pieces of furniture and electrical goods. Gather these goods free-of-charge by driving past the council 'clean-up weeks' in various areas around the city where you live and simply get out of your car and take them – they will cost you nothing. This is a fantastic way to make money if your pride doesn't get in the way of being seen collecting them. I know of one fellow who made his entire living out of picking up the items that people threw out at clean-up week and then selling them either at the markets or from his home at a garage sale. Not only did he make a living, but quite a substantial one at that!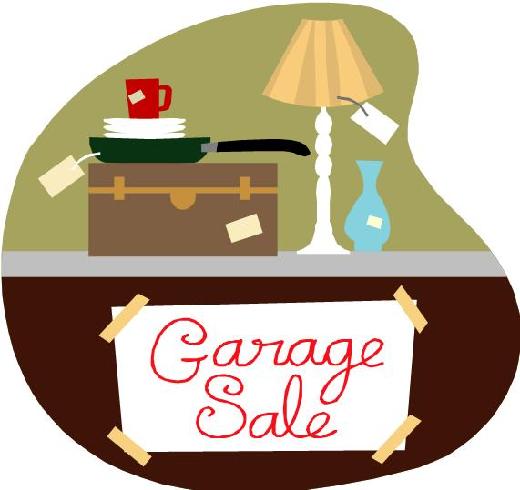 In Australia we have many ways of collecting goods to sell that cost almost nothing, and sometimes nothing at all. In New South Wales, we have what are called "Council Clean-Up Weeks" where you can put the things you no longer want or need out on the grass near the kerb at the front of your home, and the council truck will come past at a pre-determined time and collect them. In Queensland this doesn't happen, however, people take their things to the tip and then the tip charges a fee for people to come along and scrumage through the goods left there, and take whatever they want for a small fee. It usually amounts to a very small fee, so it's quite worth the effort to go to the tip to seek items to sell (In Australia, the colloquial term for garbage dump is "tip").
For us older women the Internet is sometimes a daunting facility to learn because we didn't grow up with computers. However, operating your business over the Internet can be very profitable. All you need is a computer, Internet access, a phone that takes photos. If your phone also gives you access to the internet, you may not even need a home computer! For places to list your items, try ebay.com.au or gumtree.com.au. You can sell the items individually or as a package, so if you were specialising in children's clothing you could hunt around for the kinds of kids clothes that you know will sell (such as Pumpkin Patch, Oshkosh B'Gosh, etc) and put together a package. You will have no trouble selling these items then, especially if you include photos of the items in your listing. The fee to sell through eBay amounts to around 6% of the sale price of your goods, and this fee is very minimal in comparison to running a shop. On Gumtree however, there are no listing fees at all, unless you want a highlighted listing which appears at the top of the page. Otherwise, a free listing may do just as well as a paid one. The purchaser pays the postage costs involved in getting the items delivered to them, so you only have to invest your time. Starting your business this way is great because you can keep a regular job while you build your new business or save for the costs of setting up another business that requires a lot of outlay. You will still have a regular income while you save enough money to do more. You can also use the time away from your computer to find your goods.
Try selling only top quality leather handbags and belts, or leather jackets and clothes. Or, if you would prefer, try selling items that have that vintage look and could also be combined with a photographic studio so that people can dress up in period costume and have their photo taken in sepia print. You can guarantee that you will make more money doing this than selling clothes, because the cost of a photograph can be twice that of the item you aim to sell.  If you set up your business this way you probably won't need to keep purchasing new clothes all the time because your customer base is only using the items you have in stock to have their photograph taken in. Thus each garment makes you ten times the amount it would have if it were sold only once.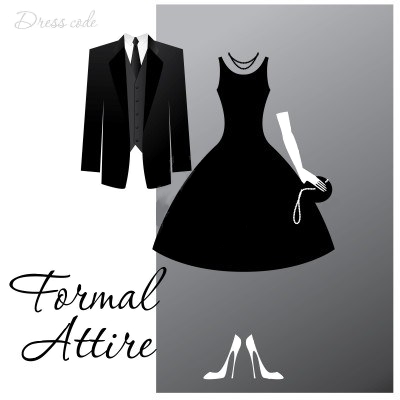 Another idea for running a new small business is to hire out men's formal wear. Most men rarely wear suits and tuxedos, but when they do it is usually for a special occasion like a wedding. Also, they will generally not quibble over the price to hire the suit and are happy to pay that little bit more as well. If you combine this with taking the suits to them to try on you will have a most profitable business indeed. Also, by taking the garments to the home of the person who is hiring them it reduces the risk that the items will not be returned, but you'll need to use your Female Intuition when making the appointment so that you stay safe by going to someone's home on your own. Take someone with you if you feel better about that. I would.
If you really want to commit to a business in the pre-loved clothing industry you could go to the extent of purchasing one of the large clothing donation bins, usually used for the various charities around the city. You will need to put some kind of sticker on yours naming it as a private commercial bin, but apart from this there are no other restrictions placed on having one. You can place the clothing bin on-site at petrol/service stations, in parking lots and outside supermarkets and pay a nominal fee to the owner of the land for hiring the space that the bins sit on over the course of 12 months. You will find that your bags of clothes cost you around 40 cents per kilo if you own your own bins. And, you can also start a rag business yourself with the clothing that is too worn to be sold – sell this stock to businesses such as cleaning businesses, restaurants and factories. They are always in need of rags for the work that needs to be done in their business.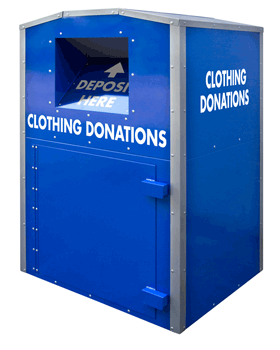 If you are inclined towards a lifestyle that includes plenty of swimming and surfing, then perhaps you would like to specialise in selling top quality pre-loved surf-wear and beach attire, mixed with second-hand surfboards and snorkeling gear. A shop specialising in this range of clothing and sports items would do well if it were run from a shop that is set up close to the beach suburbs. The only set-back to this specialised area of the clothing and used items industry is that you won't sell much during the winter months, so you should combine your stock with something that sells during winter. If you incorporate items that are from the range of surf, dive and ski items, then your shop will not suffer from the seasonal variations that some other businesses do.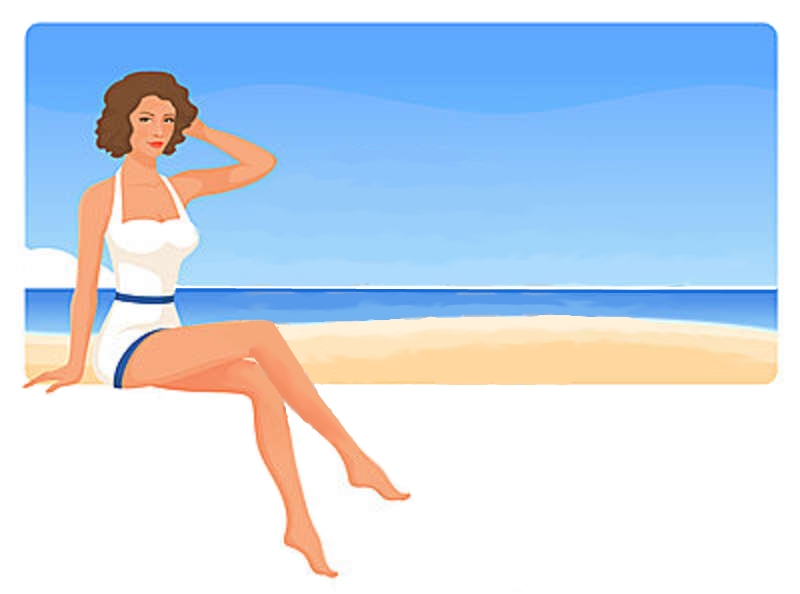 If you would like to specialise in clothing from the era of the sixties and seventies, there is demand for this type of clothing if you are able to set your shop up from areas where the clientele like the Retro look. Ultimately, you have to sell what you enjoy selling or you won't be able to promote it comfortably, and if the Austin Powers 'shagadelic' image is what appeals to you then you will have the confidence to talk to your customers about your garments when they enter your shop. Although your shop may specialise in these items, you would be wise to include a few items of clothing from other eras as well so that you don't limit your potential to make money. If you have a wide variety of styles, but mostly specialise in Retro, you will still make sales from customers that can't find anything that appeals to them when the majority of your stock is from that era.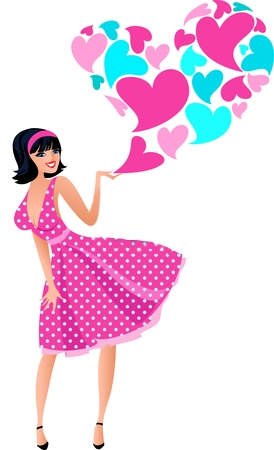 Remember when running a clothing business to cater for larger women in the range of sizes that you stock. You will do very well if you provide stylish quality items that are sized 14 (Australian sizes) and over. It used to be that the fashion industry was inclined to push the belief that slim women are the only women considered attractive, yet I can assure you that there are many men out there who disagree with this philosophy. Personally I tend to think that the reason for the current attitude in the fashion industry towards slimness is that most of the designers are gay and that emancipated women remind them of adolescent boys. Or, perhaps the hetero designers pick up on the idea that slim women are weak and have no power. That would be caused by the fact that due to the dictates of the media, women spend all their time worrying about how they look, therefore they do not have the mental capacity to stand in their own power, which would challenge their male partner's dominant position. But that might just be my cynicism coming through.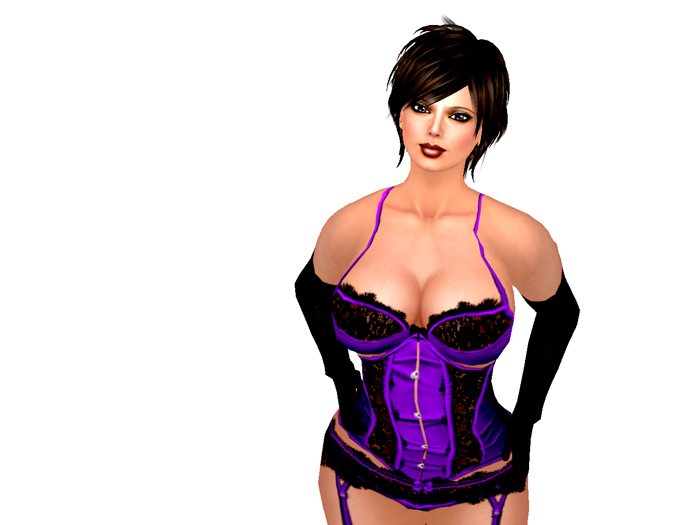 Anyway, if you can cater to fuller figured women with fashions that help them make their best features look great, you will make very good money. If your shop gets a reputation for catering to this market, people will come from miles around just to buy from you.  A lot of women's clothing businesses are run purely on the Internet these days, and they save money in rent by doing so.  That doesn't mean to say that you can't make money running a shop, but you do need to have the right personality to make customers want to come back because they love you as well as the clothes you're selling. There are many factors that make up the success of running a business.
If you like the previous ideas of selling second hand clothing but don't want to go to the trouble of setting up your own shop or the hassle of listing on the Internet, then you could always enlist the help of shops that sell items on consignment by purchasing your stock and asking the owners of shops that operate in this way to sell it on your behalf.
Try making and selling antique christening gowns, or even hiring them out. This item of clothing is worn only once, and if you can sew and crotchet you could deal with wealthy people that want an exclusively created item and will pay a high price for it as well.
Ok, that's all for this post. Until next time 🙂