August focus: Domestic Cleaning Service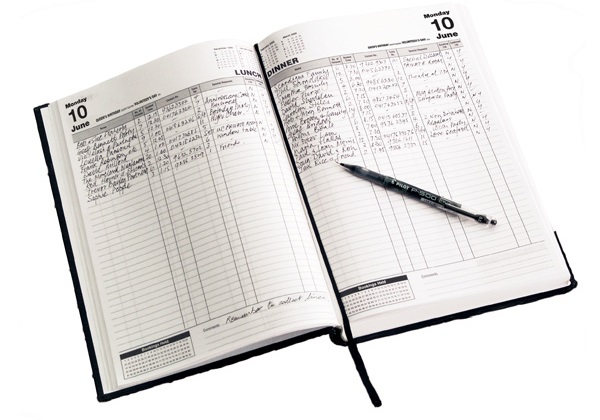 Planning Ahead – Keep your Diary Close-by
Always have all of your client's details and your diary or roster with you while you are working. If you need to contact the next client to inform them that you are running late you should be able to access their details at all times. This also allows you to accept a one-off job if it comes in, giving you the opportunity to earn the extra income. It gives you the option to say 'yes' or 'no' to a request for you to work that same day.
If you have bookings where you are given the key and you are able to arrange to go at any time of the day, make sure that you go to the first booking as early as you possibly can, especially if you do not have a full day of work. When another client calls with an urgent request for you to work that same day you will not be able to accept the job if your time is not available in the afternoon.
I do not advise that you take a lunch break at a job that is only 3 or 4 hours long. It is quite acceptable for you to take a break at jobs where you are in the clients' home all day, but if you are only there for 3 or 4 hours it would be very unwise to take a break halfway through, unless the client is the first to offer you lunch or a coffee. Most clients think that if you are booked for say, 3 hours, that they can plan to go out at the end of that 3 hours. They do not expect that they will have to wait around for an extra three quarters of an hour while you take your lunch break. So, take your break on the way to or after the job. However, it is very important that you take a break at a booking that is 6 – 8 hours long, as your productivity will lessen if you are hungry or your blood sugar levels are low.
Always wear protective shoes when working. Runners are best, but definitely not thongs.


Always wear comfortable, non-slip shoes. Don't wear sandals or high-heels.
Also, make sure that you use a good deodorant when working, as the climate here in Australia makes it very difficult to do a hard day's work and still smell good. Don't leave your own scent behind!
In the domestic cleaning / home cleaning business, there is a Golden rule that says:
~♥~
DO NOT CHANGE THE TIME BOOKED FOR REGULAR CLIENTS.
INSTEAD, MAKE THE NEW CLIENT FIT IN WITH YOUR REGULARS.
~♥~
If you do receive requests to do extra work due to your advertising and marketing, you should always make sure that the extra work fits in around your Regular bookings. Don't shift your Regulars for new or one-off bookings – they get highly offended that you are pushing them aside to take on other work and they will most likely cancel the service. People like things to be reliable. If you have Mrs Jones booked, for example, on a Monday morning, and you have the chance to do a Spring-Clean for Mrs Smith at the same time, I recommend that you don't change Mrs Jones' booking to fit in the new client's booking. Mrs Jones has a booking that is Regular and will always be there, whereas Mrs Smiths' Spring-Clean will only happen once.  There have been many occasions where cleaners kept shuffling their Regulars around to fit in other bookings until finally their clients had had enough and cancelled their cleaning with that particular service provider.
You can read more in the next article about: Summary, Questions and Exercises
[0,0]
Free From the Gilded Cage is the education arm of the Loving Heart Foundation Australia where we teach the basics of self-employment and basic budgeting skills. This is so that women can learn the skills needed to manage their own lives without feeling trapped in a relationship with a man who is beating them up. With these skills they can easily leave him.
Update: The first novel in our series of seven written to raise funds for those whom we assist is now published. It is the courageous story of a young teen growing up in a home filled with domestic violence, and how she manoeuvres her way through such a difficult situation. Click here if you'd like to know more about this novel.
Click here if you'd like to be taken to the site where you can purchase this novel.