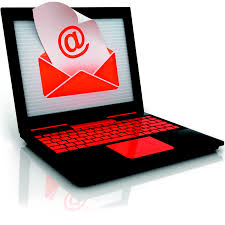 Mail Order – Acting on Opportunity
This is the third in a series of articles to do with Direct Sales and Marketing for the month of February. So let's learn more about Acting on Opportunity….
When commencing a mail order business it is important that you become aware of just how many companies are run via this method of doing business. It is a proven fact that dozens of small and large companies make great profits from the direct mail business – just think about what you receive in the mail! Almost everyday we get emails, flyers and brochures from all sorts of companies selling magazines, books, clothing, household items – even vacation packages!  However, just remember what I said in my article of February 1st when I mentioned the effect of using all that paper to create what some people would term "junk" mail.  My advice is to utilise electronic methods of direct mail first, then if given permission to do so, send out catalogues, brochures or letters to those who have requested them or given you permission to send them. You can then directly address the information with the homeowner's name and address, making sure that the item is read.
It is pretty standard for about 95% of all mail that arrives in the letterbox to be thrown out (the same with email). Many pieces end up in the bin without even being looked at. Some people will toss some of the flyers or brochures away immediately; some of the mail may possibly get read; and some will produce a sale, especially if the reader knows the company and has bought from them before. To cut out the waste that comes from initially sending mail to actual homeowner's letterboxes, send your first mailout to email addresses. That way when you are invited to send mail to the reader's home, you know that it will get read, plus your reach is alot further because there's no financial limit to the distance you can send email to. When delivering paper mail products into letterboxes, you need a large budget to be able to afford to do so due to the costs involved.
A direct mail business is something to feel proud about. Just like opening a storefront – except this business needs so little investment and, with perseverance, you almost can't help but win.
As with any other moneymaking enterprise – from working for someone else, to owning and operating your own company – the direct mail business requires energy. But it doesn't take away enthusiasm or confidence. In fact, the more positive thought you put in the more rewards you will reap.
Decide on how much you want to earn, how much energy you can devote to this business and how much you want out of it. You can operate a successful direct mail business in your spare time, with very little financial investment, but it is up to you to make it work!
So then, what do you need to get started?
What you will Need
You can run a small direct mail business out of your home from the kitchen table with a laptop. All you really need is a mailing address list, a few dollars for a classified ad or an ad on the internet, and a product that sells. You might also be lucky enough to find enough free classified websites that you can list your product for free on sites like this, and generate some money to start with that you can then fund other advertising campaigns.
If you're just starting in this business, you do not need to invest in elaborate equipment or expensive manufacturing when it comes to the products that you're selling. In fact, you may find several products that require minimum investment and bring in a maximum profit.
Once you get going, you'll need a way to organise the names of those people who show interest in your product or service, so if you are using your computer to generate business, then you'll need to be able to create mailing lists and back up the information so that you don't lose it. If you also have been given permission to send out brochures or fliers to their physical address, you will need the usual stationery supplies such as a stapler, cellophane tape, mailing envelopes, address labels and file folders. You may also want to invest in a filing cabinet and a desk.
The most costly items are your computer and printer, but even when you have established a high profit business you can still operate your mail order business from home with limited resources.
Please read my next article in this series of articles about the Mail Order business. February 2014's articles are all about Direct Selling through Mail Order.